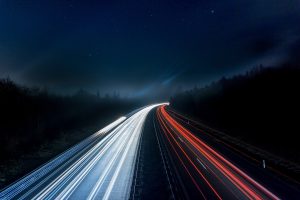 A career in paramedic driving is as popular as ever for a good reason. Talk with any ambulance driver about their main reason for choosing a career in ambulance driving, and they will undoubtedly mention how rewarding their profession is. There are no two days that are the same making for an exciting experience. You also learn as you earn. Finally, there are far more highs than lows that come with the job.
The unique camaraderie and teamwork among ambulance drivers you experience will stick with you everywhere you go, even when you leave the job behind. You form familial bonds with your colleagues that last a lifetime. Many ambulance drivers will reckon that ambulance driving is more of a calling than a job.
With Covid-19 showing just how important and valuable medical practitioners and staff (including ambulance drivers and paramedics) are, this is the right time to pursue a career in this field.
How Long Will I Take To Become A Licensed Ambulance Driver?
It is important to note that becoming an ambulance driver is a long multi-year journey. For starters, you must first train as a paramedic, which takes several years. This means you have to undertake medical training to be a paramedic first before getting into an ambulance.
Training to be a paramedic entails studying through traditional schooling and on-the-job training where you gain experience and learn to deal with the stress that comes with the job. As such, the average time it takes to train as a paramedic driver is five years. At the end of your training, you will have a diploma or degree of higher education in paramedic science.
What Training Should I Undertake?
Beyond getting all the paramedics training, you also need to get an HGV driver's license via HGV courses. Ambulances are classified as HGVs. As such, you also need to undertake the necessary training to operate the ambulance safely. To this end, you must get a C1 Licence, which lets you drive vehicles up to 7.5 tonnes. A typical ambulance will weigh about 5 tonnes.
It is important to note that every paramedic must be able to drive an ambulance. As part of paramedic training, you need to learn how to operate the ambulance and attain a C1 Licence.
The best way to train as a paramedic driver is to sign up with a reputable training centre that will fit the driver training around your regular paramedic's training. Alternatively, you can choose to go for an intensive course to get you qualified in as little as one week.
Can I Drive An Ambulance?
An ambulance driver will also be qualified as an ambulance care assistant. You will have to be an emergency care assistant, an ambulance technician, a patient transport service driver, and a paramedic rolled in one. It is unlikely that you will drive the ambulance only and have no other responsibility.
When you work in the emergency side of ambulance tasks, your work will involve assessing and treating patients. As such, you need to be thoroughly and adequately trained medically to perform the work of a paramedic. Additionally, you also need to be a qualified driver who can drive the ambulance. At the very least, you are charged with the responsibility of helping patients in and out of the ambulance, be able to provide first aid, and transport patients safely.