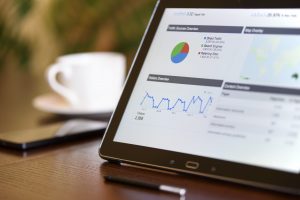 The future is digital and the pace of technological advancements is becoming difficult for businesses to ignore. To remain competitive in today's digital landscape, businesses need to embrace the latest hardware, software, digital security and virtualisation systems. There are several reasons why modern data centres are essential for businesses looking to thrive in 2021.
So what does data centre modernisation offer? Well, featured below are some of the most important benefits of the latest data centres. That said, digital technology is always evolving and new benefits are frequently transpiring. So, keep reading to learn how a modern data centre will help your business.
1. Freedom To Scale Fast
To capitalise on fast-moving trends and grow your business to the next level, the ability to scale quickly is vital. However, the ability to scale is often significantly compromised by old IT systems. What's more, with in-house systems, downscaling is just as slow and costly as upscaling, and the ability to downscale operations quickly is vital for businesses in industries with fluctuating sales periods, such as seasonal businesses. Modern data centres offer autonomy of scale. This means during low seasons, a business can quickly scale down resource costs without comprising the ability to quickly bring them back online when sales increase.
2. Reduced Administration Work
The most successful businesses are typically those that innovate — Think about how quickly Airbnb and Uber were able to dominate the market. However, many businesses are struggling to find time to innovate, as they are consumed with IT maintenance and administration tasks associated with legacy systems. Fortunately, the amount of maintenance and administration work required when using a modern data centre is significantly less. As a consequence, businesses can divert time and resources from computer room and ups cooling type manual work, to innovation work and marketing campaigns.
3. Enhanced Data Security
When many businesses first consider switching to cloud-based systems, one of the first objections is often security concerns. The reality is, however, that for the majority of businesses, cloud services are certain to be much more secure than their existing in-house systems. The latest reports suggest that last year, almost half of all businesses in the UK were affected by a cyberattack or data breach. The scary thing is that more businesses are set to be impacted this year as modes of attack become more advanced.
What steps can you take to safeguard your business from those growing cyber security threats?
Microsoft is committed to investing at least one billion dollars on an annual basis into cyber security. As a result, cloud computing service like Azure and Office 365 are certain to remain some of the most secure and hacker-proof on the planet. When your business doesn't have to spend time worrying about cyber security, there is more time to work on expansion.
4. Stay In The Game
The speed at which technology is evolving is accelerating exponentially and your business can't afford to be left behind. With a modern data centre, you can always leverage the latest technological developments to keep up with the global competition. Azure makes everything simple and puts the digital technology of the future at your fingertips.
So, why not upgrade today? If you don't embrace data centre modernisation soon, you risk losing customers to more digitally savvy competitors as well as innovating time on maintaining legacy, poor-performing systems.