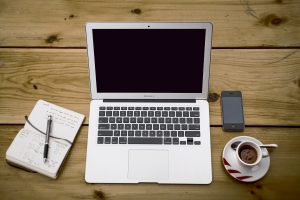 A help desk system is a solution that can help business have an IT department that works more efficiently and can address tech issues faster and effectively. The software works by organising information, streamlines workflow, and doing away with many manual processes.
1: Work More Efficiently
The employees can submit their problems and have them resolved faster. As such, everyone will not waste time waiting for assistance. They will use their time more productively. And since the software eliminates unnecessary manual processes, the IT team will have more time on its hands to focus on various crucial tasks.
2: Multitask Smarter, Even On The Go
The IT department can categorise and prioritise takes and various issues with ease when using the help desk software. The system lets them sequence things based on what they want to work on and according to relevance and urgency. The tech team can handle several issues in a single swoop from the server room, thus making better use of time.
3: One-Stop-Shop For IT Requests
User portals are not an uncommon feature in most help desk systems. The portal offers a single place for a user to create a ticket for an issue, view the state of pending queries, and close the tickets once the matter is resolved. The portal can also be an avenue through which the IT department can rely on crucial information to users, such as informing them of scheduled downtime and reducing unnecessary tickets.
4: Customise To Meet Specific Needs
A help desk ticket will have a title and a short description of the issue to be addressed. The IT department can create custom fields like floor number, building location, or department number, for more detailed information and better categorisation for creating reports based on specific data.
5: Scrutinise IT Trends, Enhance Overall Workflow
IT professionals can use help desk systems to tract metrics, like the average time taken to resolve an issue and close a ticket. They can develop detailed reports to help them discover trends. For instance, a particular technician might be efficient at a specific task; therefore, you can refer to all related tickets to them to maximise the IT department's efficiency.
6: Prioritise Vital Tasks
The specifics of each ticket will warrant different responses, and depending on the urgency of the matter. For instance, repairing a crashed server is far crucial than replacing an old or broken mouse, because the former affects the entire company. Therefore, the IT department can use the help desk software to sort and prioritise tickets, ensuring the urgent and most pressing ones are addressed immediately lest they go unnoticed and pushed down the queue.
7: Auto-Assign Help Desk Tickets
The help desk system can be programmed to review tickets and auto-assign them following a specific criterion. You can direct hardware problems to one of the IT technicians and have another handle all software related issues. Or you can have someone deal with tickets about passwords, and have another handle all the tickets concerning accounting.
8: Set Expectations With Due Dates
You can use the help desk software to set, monitor, and communicate the changes to hand out due dates, which will help things move along faster for the IT department and the employee that submits the ticket is not left not knowing what next. The tech team can automate the due dates or assign them manually and even sort the tickets depending on when projects or tasks are completed.
9: Do Not Reinvent The Wheel
Some technical problems are recurrent, and this can should not be hard to address. You can set the help desk system to note any ticket related to such issues and set it to upload the necessary files that will help fix the matter. The IT department can then review the tickets later to see if anyone still needs help with a similar issue.
10: Show What Your Worth
The help desk software has a reporting feature to run the reports and know how many tickets were issued and how many were resolved in the past week, fortnight, month, quarter, six months, or year. And the details can be general or covering the entire IT department. The reports are a tool for identifying tech problems in different areas, thus showing the IT department's value for your company.