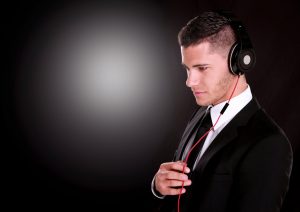 When you need to deal with issues of noise and vibration you will need to call in an acoustic engineer who specialises in this. These professionals are technically qualified and will be holders of a Master's degree in engineering, whether it be mechanical, electrical, audio, or sound engineering. You will find acoustic engineers working in many business sectors that can include:
Noise Reduction in Highways;

Sound Management in Warehouses;

Architectural Design;

Underwater Noise Control;

Environmental Science.
Acoustic consultants in London will also be found working as consultants to governments, education providers, and businesses. They will be responsible for designing noise-reducing set-ups, retrofitting noise pollution solutions, organising sound studies and many other areas, like carrying out a noise survey in London. Acoustic engineers can help to address environmental impacts and safety concerns concerning how wildlife can be affected by certain frequencies, and this is just one more way of how they can support both public and private entities.
Role Involvement of an Acoustic Engineer
Generally, you will find acoustical consultants carrying out assessments of how noise can impact specific locations, and they will do this by conducting multiple tests that have been designed to identify the sources of noise on a site, and helping in isolating them. If you have a noise in your area that you need to report, then most local councils will have departments that will take in these noise complaints. The test data will be analysed to determine if certain sources of noise, like electrical substations, transportation hubs, or highways have noise levels that are within the boundaries set by local ordinances and comply with regulations. You will find these acoustic engineers working with different specialists in a team to find a solution to a challenging noise problem. They will also mentor other acousticians by training them so that the highest standards are maintained in this discipline.
Typical Tasks Undertaken By Sound Consultants Include:
The use of advanced equipment for the accurate measurement of sound levels

Data modelling that can be used in visual presentations;

Making summaries of sound issues and giving solution options;

Customising solutions for noise pollution for different locations keeping in mind their visual appeal;

Writing grant proposals and analysing data for jobs in prospect;

Using non-technical language in the translation of technical aspects or design requirements;

Understanding the impact that noise has on the environment, machinery, humans, and animals;

The identification of urgent design requirements that can minimise noise levels so that they comply with building codes;

Creating solutions that make use of materials that absorb noise instead of using older technologies that relied on sound reflection;

Host conferences and carry out research to show new treatments and data.
Designing Sound Walls for Various Uses
To minimise sound pollution, acoustic consultants will install soundproofing materials that can protect both the environment and residents who live close to sources of noise, like construction sites, train lines, and transportation hubs. Sound walls can be effective in reducing or even eliminating long-range noise where bridges and overpasses project the noise from traffic on highways into residential zones.
External Sound Wall Panels Can Reduce Vibrations
Heavy machinery, when in operation, can cause noisy and powerful vibrations, mostly in the low frequencies. These sound waves can even loosen nuts and bolt in certain cases. The use of outdoor acoustic panels reduces the strength of these sound waves, and this minimises the chances of their creating problems related to vibrations. As a result, acoustic engineers customise the solutions that they create for construction companies or commercial manufacturers who are looking to extend the working life of their heavy-duty equipment so that it protects workers and also saves money.