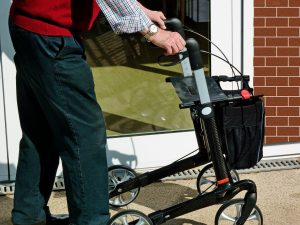 The professionals in the care industry work in an exceptionally rewarding job sector. They might have many roles and disability jobs perfect for you, but this comes with extra benefits that could improve their lives at a professional and personal level. It is a situation that attracts high-quality recruiters.
We spoke with Nurse Plus, a leading healthcare specialist, about the awesome perks of considering a career in care work and discovered the following:
1). Flexibility
Care work is an excellent choice if you are not looking for a profession that adheres to the routine 9-to-5. Care works have essential skills 5vital for thousands of people, touching lives in different ways each day. As such, their services and expertise are needed 24/7.
The shift patterns are flexible, allowing these professionals to fit their career around other commitments. For instance, you could be a student and not have to struggle fitting work around your studies. Or you might be a parent that wants to work and still meet childcare commitments.
2). Real Qualifications
Do not let yourself be discouraged by the notion that you should be fully qualified to work in the care industry. Nurse Plus is one of the many employers offering relevant on-the-job training designed to ensure their employees are equipped with the necessary knowledge and skills.
As such, those in the care industry have an opportunity to advance professionally by attaining more qualifications and developing themselves within their areas of specialisation and beyond.
3). Variety
Diversity is another substantial benefit of working in the care industry. You will be introduced to new people and environments continually as you take on different tasks, irrespective of your role. Therefore, you will be in a line of work in which you are less like to stand by the office window gazing outside, wondering when you will call it a day, and head home away from the bland workplace setting. As a caregiver, you rarely will ever have a dull moment in your profession.
4). Rewarding
Many of the people in the care industry attest to how fulfilling their work is as they get to help someone every day. They uniquely touch lives and help make people's lives a bit easier. Knowing that you made a difference in someone's life will give you a sense of accomplishment you are unlikely to experience in a different career.
Moreover, you will be building solid relationships with the people you meet and help, including their families. It is such personal connections that make this type of work exceptional.
5). Other Perks
Professionals in the care industry enjoy some of the best employee perks aside from what has been mentioned above. They get financial remuneration (competitive wages, overtime, and other bonuses), loyalty schemes, pensions, and generous holiday allowances. It shows that the employers are friendly, adaptable, and reward their workers satisfactorily.
It, at times, boils down to knowing that you are making a difference!
Some people have dropped their roles in other jobs, such as management positions, to join care and support work. The salary might be generous, and you enjoy other things like a nice company car and housing allowance, but you feel what you are doing does not significantly impact people's lives. If you want to meet different people each day and uniquely touch their lives, join the care industry.