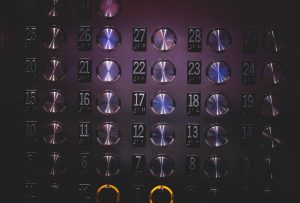 For any type of building whether it's industrial, residential, or commercial, lifts should be regularly maintained. In addition to reliability issues, it is very easy for a service lift that is poorly to affect the visitor's impression of your building or your business.
Experts at Eze Lifts reveal that when you have your lifts regularly inspected and maintained, even small issues will be addressed quickly before they progress into more major and expensive problems. Consistent maintenance also helps to make sure that the lift carries on functioning smoothly while delivering reliability.
Installing a lift will usually be a major expense or investment for many businesses. Once the lift is installed and in operation, it needs maintenance to keep the lift in working order. In the majority of cases, the company that installs the lift will offer maintenance and repair services to ensure a good relationship with their customers.
Lifts that are regularly maintained are useful tools to achieve great customer service. It allows businesses to instil a good reputation for providing excellent accessibility and the recognition that the business cares for the needs of people that suffer from mobility issues. When every customer or client has easy access to all the services and facilities that the business provides, the company will find it easy to expand and grow its customer base.
Building a Positive Reputation to Achieve Good Customer Service
Building a positive reputation takes work, a lot of time, and dedication. Unfortunately, it is very easy for a business to lose its reputation. This will mean that a collective effort becomes necessary to maintain a positive reputation once the hard work and dedication were put in place to achieve it. This is one of the lessons that a Lewisham leisure centre had to learn the harder way.
The Glass Mill, which cost £20 million to build, was not able to provide access to all its facilities for people with mobility issues, caused by a lift that became faulty. The lift could not be used for over three weeks, which meant that a lot of customers decided to rather go to one of the rival gyms nearby. Once customers are lost to rival businesses like these, it is extremely hard to try and get them back. With a schedule in place for maintenance, these are unfortunate situations that could have been avoided.
The Advantages of Regular Lift Maintenance
Even though there isn't a set schedule on how many times you should be servicing your lift, regular maintenance will minimise long-term operating costs and ensure that your customers are never inconvenienced. The frequency of your services will depend on a few things. Some of these include whether you have one or multiple lifts, how many floors the lift serves, and how often the lifts are used. Early detection of a potential mechanical issue could save your business a lot of money, while also ensuring that you retain your customer base by not having lifts that your customers cannot use.
The best way to make sure your lifts remain in the best working order would be to ask your lift-service provider to set up a maintenance schedule. Regular maintenance or service visits ensure that your lifts remain in working order while allowing you to concentrate on providing the best services to your customers.