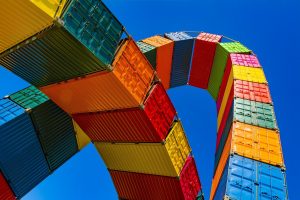 Self storage is something anyone can benefit from, whether you happen to be a house mover, student, homeowner, business owner, just need a bit of additional storage space or some combination of these various situations. Keep reading if you have not considered using self storage in the past or you are not completely sure why it is used or even what it is.
First, let's define what self storage actually is. It is an arrangement where businesses or individuals rent a space where their goods can be stored securely and safely. This is usually done because the business or person does not have a sufficient amount of space on their own property to store everything they own.
So now that you understand what self storage is, why do people actually use it? The following are ten common situations where self storage can be beneficial.
1) Moving house
This might be the most common reason why self storage is needed by people for persona use. There are many factors that can result in there being a gap in time between when people move out of their old house and when they are able to move into their new home. When that occurs, it can be an absolute godsend to have a temporary self storage unit available to use for storing your belongings. Also, when you are downsizing, you might have furniture or other large items that you don't want to get rid of yet, so storing it for a while makes sense instead of needing to throw them out.
2) Renovating
Whenever decorators and builders are working inside your home all day, it often results in a big mess. You might be installing a disabled wet room, having a new kitchen fitted, or adding a new extension. You might be worried that your favourite pieces of furniture could become permanently damaged from tools scraping them or paint being spilled on them. For peace of mind, a self storage unit is a great temporary solution and an inexpensive alternative compared to needing to replace expensive furniture.
3) Ran out of space
Most people continue to accumulate more things, even when downsizing or moving house. Many people often simply run out of space in their houses. Whenever you don't have enough space for new items, instead of throwing old things away you can keep your valuable older items in storage. It is also nice to keep some items "just in case." After all, they could end up being worth a fortune!
4) Travelling
Students and others often are away travelling. After they finish their studies, many students travel during gap years, before they enter the workforce and require student self-storage. After being away for a couple of years studying, their parents might have rented out what has become a 'spare room' and there isn't any room left for storing belongings and clothes. A self storage unit is an ideal solution in this situation.
5) Uni students during the summer
During their time at university, students accumulate many items. This includes heavy items such as sofas, chairs, beds, and TVs. Over the university summer holidays, typically students move back to their family's house and then for the next semester need to move into a new place. Instead of hauling heavy items around, it may be best to rent a self storage unit for the summer to save a lot of hassle in the process.